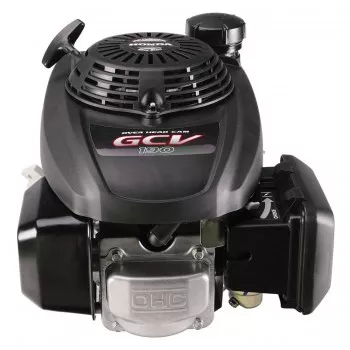 I purchased this Honda GCV190 engine on eBay from the seller smallenginesforless to replace the motor on my pressure washer when the old Briggs & Stratton 7.75hp decided to give up the ghost.
I purchased my Troy-Bilt pressure washer back in 2011 and it was a great little machine, the pump froze about a year ago, and on 3/4/2018 the B&S engine just decided it was going to start whining and quit on it's on, never to be started again.
I basically have a custom pressure washer. I have this Honda GCV190 engine powering my pressure washer. It's definitely kicking grime and taking names!
The installation was easy, but I had to disassemble a portion of the old motor to access the mounting screws. I also had to cut and thread an existing screw that was too long.
This engine did not come with a shaft key. I had to use the one from the B&S, it fit snugly and does the job. It also didn't come with any fluids, so make sure you add oil before you run this engine. Also, check the carburetor screw on the bulb. Mine was loose and leaked fuel.
Oil Weight Quick guide: 0-70°F 5w30/ 70°F+ 10w30.
I'm running Fully Synthetic 10w30 and 87 octane non-ethanol gas to help prolong the life of this engine.
After installing this engine on the frame along with the pump, turned the fuel on and pulled the crank and it fired right up! Subsequent starts was one pull. I especially like this engine because it has a manual choke. It also has a fuel shutoff valve from the factory that helps with easy storage.
When you finish your job with this engine, don't kill the engine, just turn the fuel off and let the engine empty the carburetor to keep sediments out of the carburetor and engine when not in use.
I recommend this engine as a replacement for your worn out pressure washer engine, running or not.