City Officials and Departments playing the blame game is something a child would do and is not a professional practice that should be taken up by the cities of Jackson and Clinton.
The high speed chase that took place a few days ago could have been handled differently if the Clinton Dispatch office had clear guidelines to go by in the case of the high speed chase that involved officers exiting the city limits of Clinton, with one fatality and two people behind bars.
When the GPS of the Police cruisers showed that the officers had exited Clinton and entered into Jackson, it should have been policy that Clinton Dispatch notified whatever agency that was necessary. It's a matter of a communication problem between agencies. Hinds County SO is the only Law enforcement agency with authority in Clinton and Jackson. The Sheriff's Office should have been contacted to back up Clinton PD, and Jackson PD should have been contacted by the Sheriff's Office since the pursuit took place outside of Clinton, within Hinds County and the Jackson City Limits. The Officers involved in the pursuit followed the letter of the law and policies of the Clinton Police Department in the matter of high speed chases.
Seems like the policies and procedures that the Clinton Police Dispatch Office should be looked over, verified, and changed accordingly, without interference or political pressure from Jackson Officials in the affairs of Clinton.
---

http://on.thec-l.com/1MkrQSI
1 dead after police chase alleged shoplifter into Jackson
Lonnie Blue, 34, a father, worked at the Nissan plant.
---
http://wjtv.com/2016/03/22/news-conference-held-about-deadly-police-chase-into-jackson/?share=email&nb=1
Clinton Police talk about pursuit into Jackson that ended in deadly crash | WJTV.com
Clinton Police will hold a news conference about a police chase into Jackson that ended deadly.
---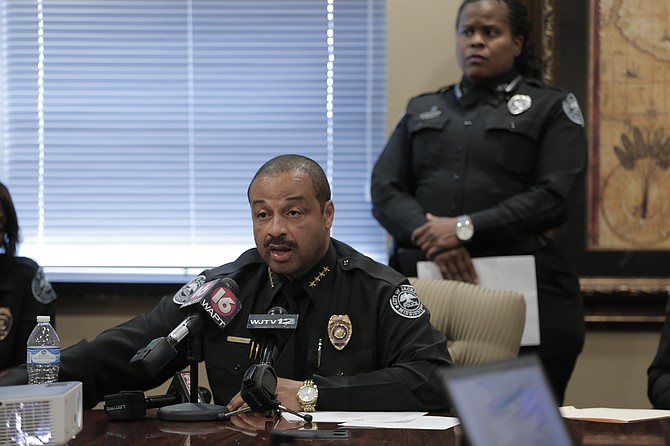 http://www.jacksonfreepress.com/news/2016/mar/23/jpd-chief-denies-jpd-involvement-deadly-chase/
Police Chief Denies JPD Involvement in Deadly Chase | Jackson Free Press | Jackson, MS
Earlier today, Jackson Police Chief Lee Vance pushed back on the Clinton police's version of a recent car chase that ended in tragedy.